How to pack my suitcase for my next road trip?
Posted by Beyond The Rack on 2021 Oct 22nd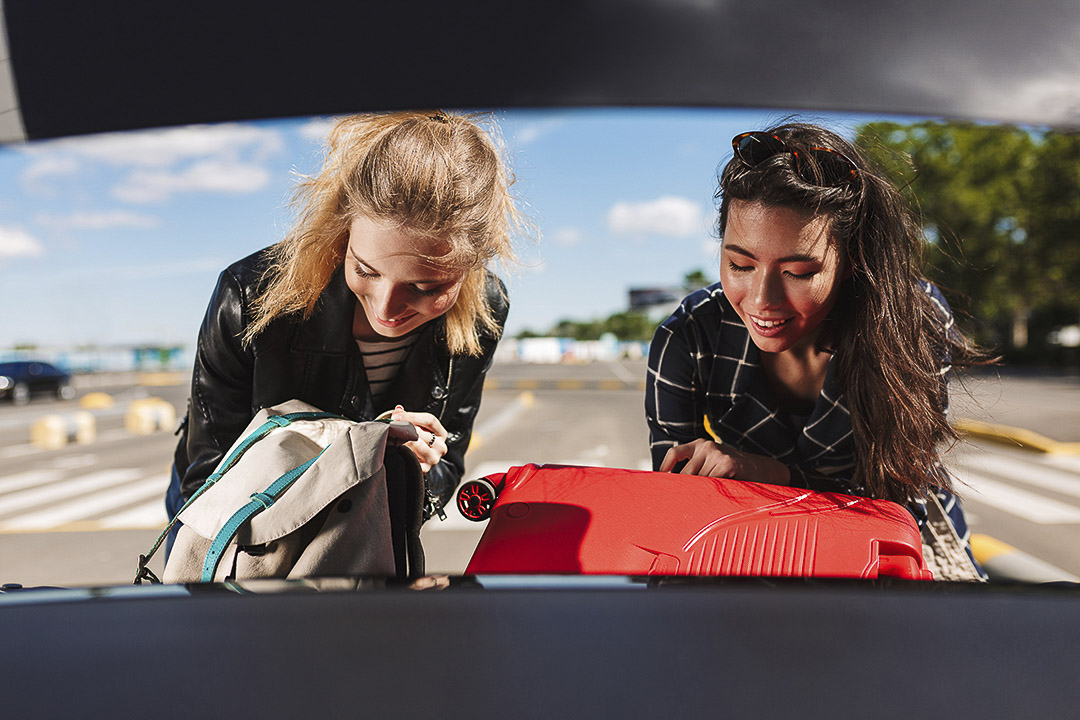 Your Road Trip Packing List and Tips
Getting ready to go on a road trip is so exciting. You're bound for destinations known and unknown because it's always fun to take a little detour off the beaten path to see some unusual roadside attractions. The biggest picnic basket in the world, anyone? A gator farm? And of course, you have to stop for copious amounts of snacks and coffee to keep you energized on the highway in traveling must haves.
The most pressing issue with going on a road trip is always what and how to pack. At Beyond the Rack we understand that packing might not be your favorite part of the journey, but it's essential to learn how to pack your suitcase to maximize space. Let BTR show you the best way to get all your stuff together for a road trip checklist you'll want to remember for your next big adventure.
Choosing Your Suitcase
Choosing the right suitcase depends on a few factors, including the length of your trip, the amount of car space you have, and the number of things you'll need to be comfortable. While some of those factors are personal choices, others are contingent on the space constraints of your car. If you have an entire family to pack for, or you're going with a bunch of friends, you'll need to be more conservative with what you're going to bring and the size of your suitcase.
A regular size rolling suitcase is usually enough packing space for each person traveling light on the trip. BTR recommends have a sturdy suitcase with wheels, so it's easy to pop in and out of the car, rolling it where you need to go. It's definitely among must have travel items to have a quality suitcase which should last a long time, like these from Rolllink. If you prefer a suitcase with a little more flair, try these bright and colorful luggage covers from Loqi Artist Collection. Loqi also makes different Zip Pocket pouches that you can divide up some items you need to put in your suitcase. In looking at how to pack shoes in suitcase, it's important to cover them up with these pouches so they aren't touching the rest of your stuff.
You can also go with a set of matching luggage, if you really need to go on an extended road trip. The Pacific Prescott Collection is a three-piece set of different sizes that is truly the classiest way to pack with style. The set comes in purple, black, or blue. They aren't a cheap luggage set but are affordable for the whole family and made with quality in mind.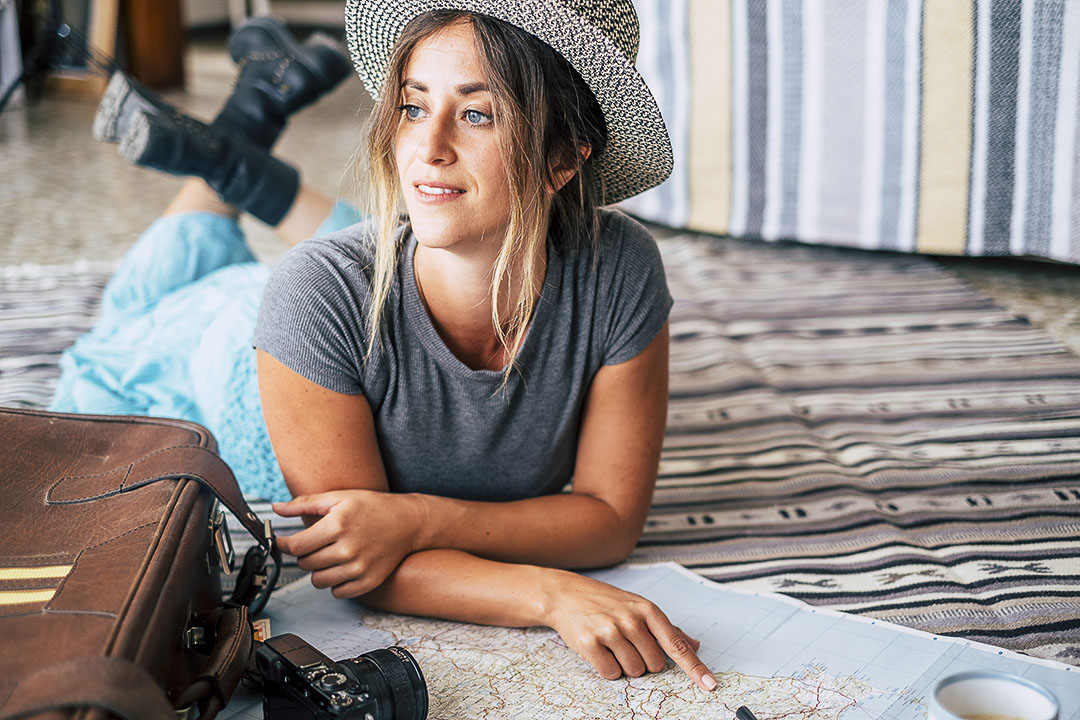 Packing Your Suitcase With Efficiency
With any suitcase you are packing, the idea is to maximize space and pack with efficiency. Make a road trip packing list before you start. Before planning the outfits, write down exactly how many shirts, pairs of pants, underwear and socks you'll need. Keep in mind the activities you have planned to not forget the extra clothing items you might need, like workout clothes or a bathing suit. When it's time to choose the items, do not pack something "in case you need it". Make sure you are certain to use what you pack and follow the number of items you've set for yourself before hand.
Use all the space provided by your chosen suitcase. Fill in the little holes or free space created by bigger items with your smaller needed pieces to maximize your space. A good tip is to roll your clothes instead of folding them. They will be less wrinkled and will take less space in your suitcase.
These 7 Piece Packing Cubes are a great way to divide up your stuff within the suitcase in all different transparent colors. That way when you go to unpack, or just take something out that you need, you'll be able to see it quickly.
Another good idea is to pack your sundries in their own kit. The Flight 001 Spacepak Toiletry Kit is the perfect one to take all your bathing and beauty essentials. It unfolds with so many different compartments, and can be hung up, when you arrive at your destination. Holding all your beauty items, in travel essentials for women, allows you to take whatever you might need on the road to look your best. That could include some of the best bath and shower items from International Report or these Invisibobble hair ties.
Browse All Of Our Luggages Options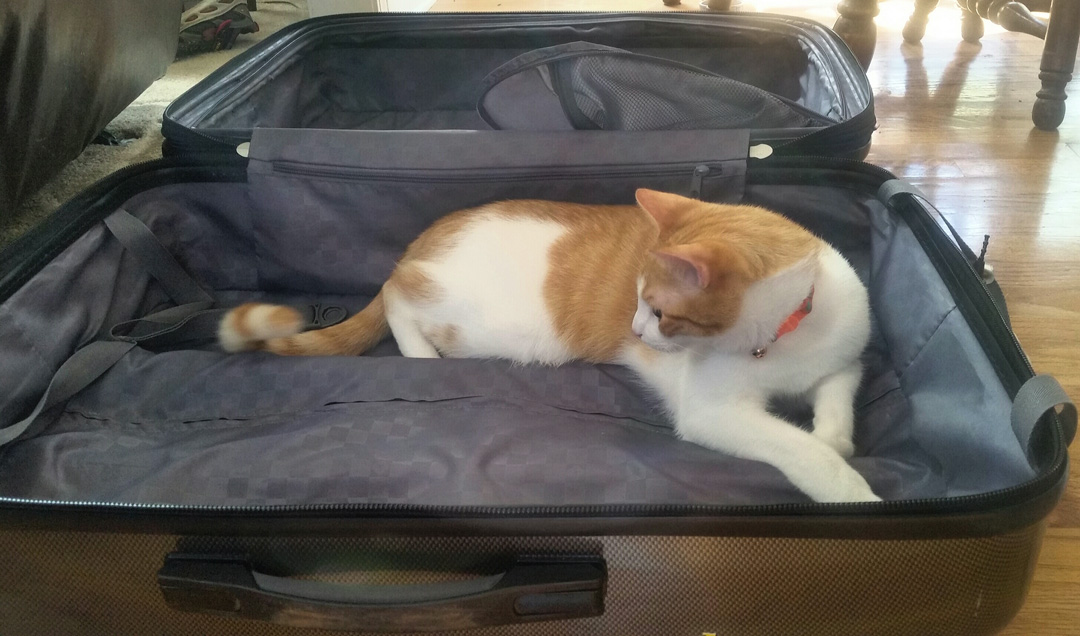 Traveling Must Haves
The Stuff That Will Be Useful for Your Trips
When traveling by car, it's important to make sure that all your traveling must haves are quickly within reach. One way to do this is with The Car Shop Faux Leather Car Pocket Organizer. You can store maps, your phone, pens, sunglasses, a wallet, or anything else you may need to grab fast while you're driving along.
Make sure you have a phone charger not far, which is compatible to use with your car, so that you can always communicate with someone if or when you need help.
Have a water bottle and snacks at the ready for your next pit stop, to make sure you always drive comfortable.
Another great organizer to have for the car is a Car Seat Organizer With Cooler, also from The Car Shop. Keep your drinks and snacks cool for the entire trip with this neat invention.
Browse The Car Shop Essentials
We recommend keeping a portable gas container handy for longer road trips. It can be very useful and save you from being stranded in the middle of nowhere. You can also have a couple emergency toilet paper rolls, stored as hygienically as possible, as a lot of route stops often do not have any or for emergencies.
If you have road trip questions about what else might be useful for your trip, it's helpful to plan everything out in advance. While it might be fun to take a spur of the moment trip, you'll probably be missing out on some things you could need. But if you are just going for a quick weekend, you can put everything you need in this handy backpack from Travelon. It's large, made of sustainable materials, and has an anti-theft device right on it. You'll be in good hands when you have a backpack that's dependable and sturdy.
Get Your Spacepak Toiletry Kit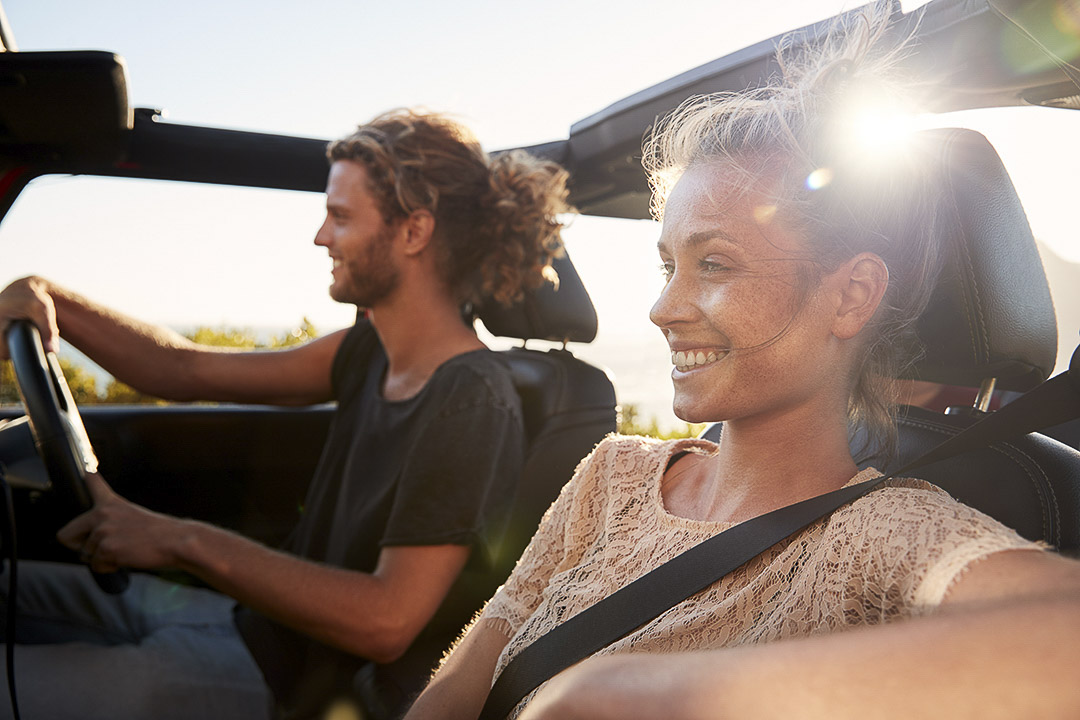 The Stuff You'll Need to Have Fun
Don't forget to pack some games for the car and have a music playlist you can connect to for road trip tunes. Music and games make the time go by much faster on long road trips, keeping the entire car entertained for hours. Here's a few ideas:
Download a few episodes of your favourite podcast
Download an audio book
Make a joyful songs playlist
Prepare a guessing game
Try some travel card games
Care and Safety Kit
In a world where Covid-19 is still an issue, you also need to have a sanitation kit for the benefit of everyone in the car. This Travel Protection and Sanitizer Kit is the one to have. With antibacterial wipes, hand sanitizer, a seat cover, mask, and other supplies you'll need to stay safe on your trip, it's worth buying one for each person in your party. Make sure you also have a first aid kit, with gloves, different sizes bandages and rubbing alcohol as well as painkillers with you.
It can also be quite a blessing to pack a Swiss Army knife, which could be useful for a number of reasons.
Being prepared with the best traveling must haves on your road trip is easy with everything Beyond the Rack has to offer. Going on a road trip is one of the most fun adventures you can have, and with all the right gear from BTR, your adventure will go off without a hitch.