How to use Gua Sha? The practice's benefits and history
Posted by Beyond The Rack on 2021 Aug 18th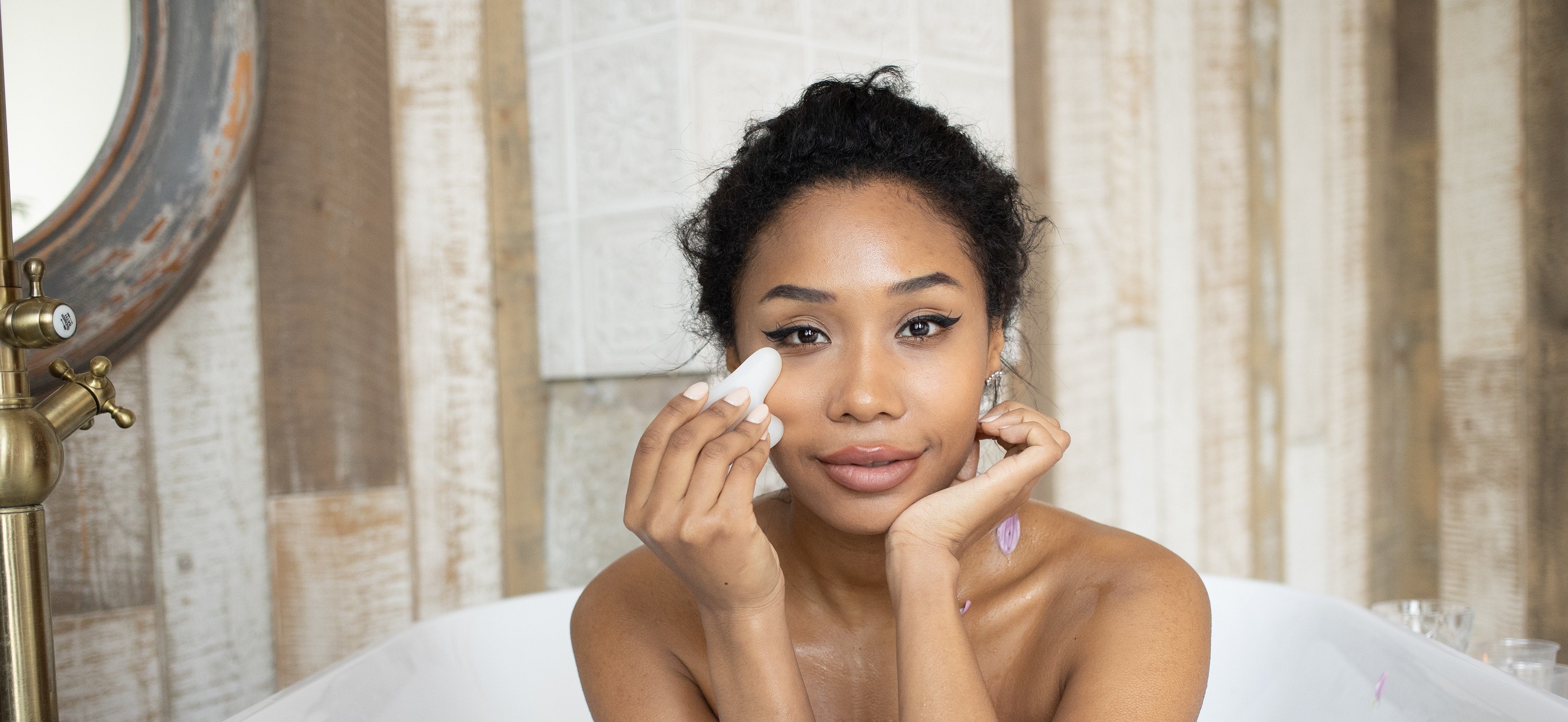 How to use Gua Sha and take advantage of all its benefits
Finding the hottest beauty treatment can be a very exciting discovery. When you find something that works wonders, you want to shout it from the rooftops, or at least make a well-made TikTok video showing it off to all your friends. We're all looking for ways to improve our wellness, health, and overall feeling of beauty, inside and out. One of these treatments is the concept of the Gua Sha stone, which we fully embrace at Beyond the Rack.
You may have heard about the practice from one of your favorite beauty gurus on social media lately but aren't quite sure of what it entails. It's truly an effective and simple practice that you can do right at home. In fact, Gua Sha isn't really new at all. In the realm of Chinese medicine, it has been around for centuries under the umbrella of other treatments, like acupressure and jade beauty rolling.
Are you ready to understand exactly how to do Gua Sha for all its benefits at home? Let's explore the history of Gua Sha, its best practices, and the tools you need to buy from BTR to take advantage of this effective beauty treatment for optimal self-care.
What Is Gua Sha and Where Does It Come From?
Gua Sha, which is pronounced "gwā sā" is a beauty and wellness practice that uses a small device to stroke and massage the skin. An esthetician of a medispa, acupuncturist, or practitioner of Chinese medicine is usually the one to perform Gua Sha at a professional level. If you're looking for a more home-y experience, you can always purchase a Gua Sha device from us at Beyond the Rack (BTR) which is made from different types of stones. Sometimes the tool is referred to as a gua massage tool. It's a little smaller than the palm of your hand with edges that are curved.
During Gua Sha, the scraping tool or stone is rubbed over the skin in long, strong strokes to stimulate circulation. That increases the blood flow in certain areas of the body which can improve problems with inflammation, muscle, and joint pain. It's all about the microcirculation of the soft tissue in a upward motion. The parts of the body that are normally done with Gua Sha are the back, neck, legs, and arms.
Doing a modified and gentler version of Gua Sha on the face also has significant beauty benefits. It's performed with the same tool, with shorter strokes and less pressure, but still in a upward motion.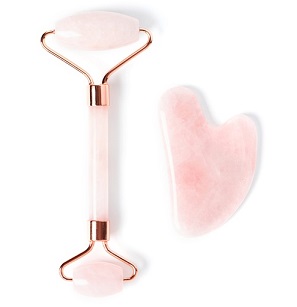 Gua Sha History & Chinese Culture
Even though Gua Sha may seem like a phenomenal new beauty trend, it's really been around for thousands of years in Eastern medicine. Gua Sha means "to scrape petechia" in its literal translation but refers to the light bruising that may occur when the pressure is intense on the body.
The method of Gua Sha skin scraping originated in southeast Asia over 2000 years ago, including countries like China, Vietnam, Thailand, Cambodia, and Malaysia. In the early days of people doing Gua Sha, a copper coin or porcelain spoon was used on the body and face as the scraping instrument of choice. Objects that were made of wood or bamboo were also used, as well as the lids of certain types of jars.
When someone had a minor physical complaint of soreness, Gua Sha was used to alleviate those symptoms. Due to its increased popularity, eventually specific Gua Sha tools were created, like the ones that are used today. As a home remedy, the techniques of Gua Sha were passed down from generation to generation in different Asian countries. Today it's still very popular in China, with different medispas and Chinese medicine practitioners, offering it to their clients.
Current Use
The good news is that you can do a Gua Sha practice at home. Most people do Gua Sha as a facial treatment a few times per week because of its circulation and exfoliation benefits. All you need is the gua massage tool or stone and either a serum, mist, or massage oil on your skin.
It's easy to do your own face, legs, and arms, but you'll probably need someone to Gua Sha your back if you are interested in a more full-body treatment. It may be easier to talk your partner into giving you a Gua Sha back treatment than a massage.
So how often should you Gua Sha? You can actually do it once per day, but you'll still receive all the health and beauty benefits if you perform it two or three times per week. That might be easier to fit into your schedule of self-care.
Keep in mind the Gua Sha direction is always often in upwards stroking motions. That's going to help aid circulation, reduce inflammation, and increase radiance the most. The upward Gua Sha direction encourages the body to release toxins the right way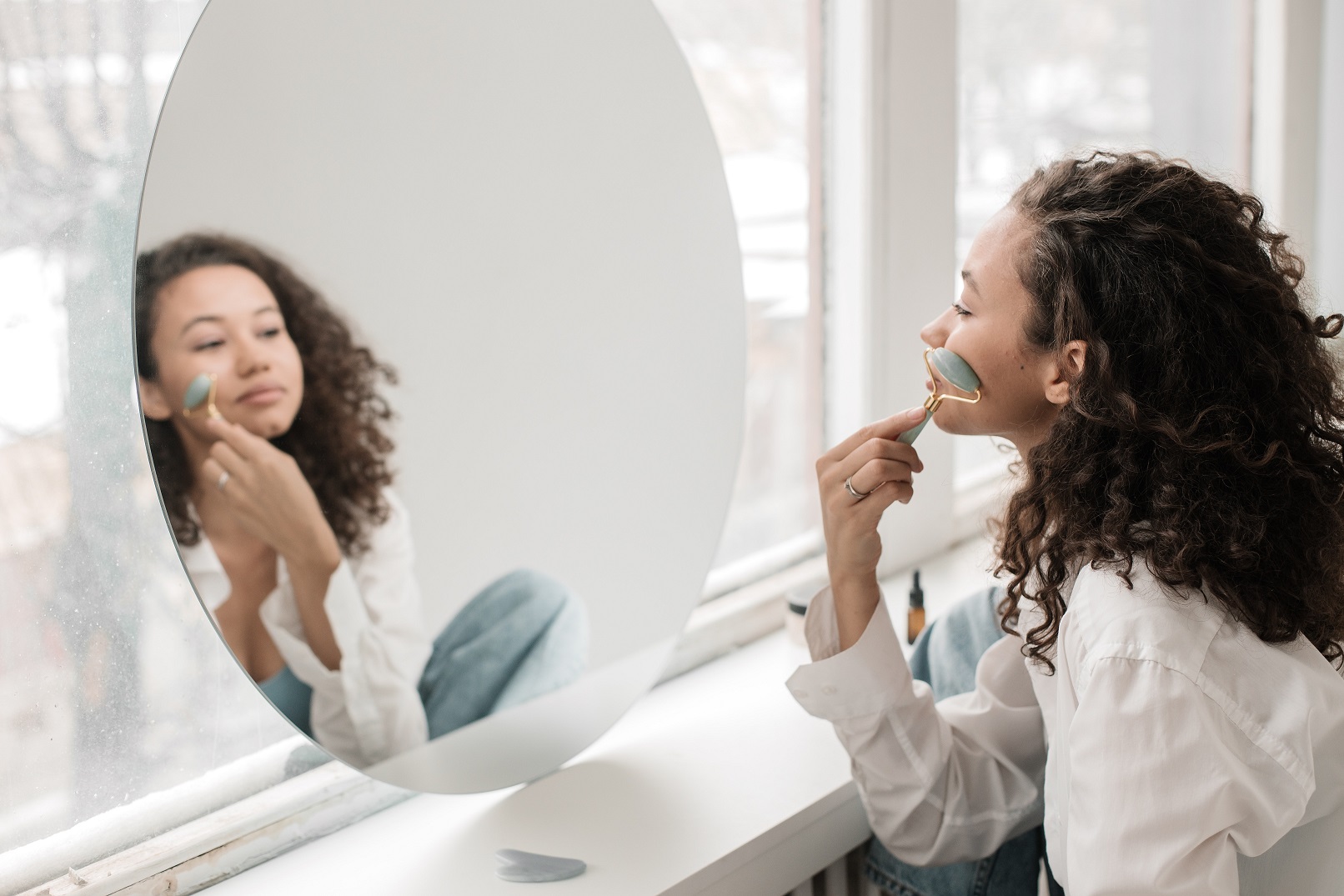 .
Does Gua Sha Work?
That's an easy one to answer: Yes! Since Gua Sha is a physical manipulation of the skin, you'll be able to see the results right away in your skin. You may notice less swelling or puffiness in your face especially after you wake up if you do your Gua Sha routine in the morning.
If you are wondering when to use Gua Sha in your skin care routine, it truly can be done any time of day or night after you buy the right BTR products to use. Some people find it easier to incorporate Gua Sha into their nightly skin care routine and wake up to more glowing skin.
Health Benefits
Since Gua Sha reduces inflammation by increasing circulation on the skin's surface, you may find that the health benefits include muscle and joint pain relief. People that have arthritis and fibromyalgia may enjoy the feeling that a good routine of Gua Sha can produce.
Other health benefits include improving levels of tension in the body. Doing Gua Sha on the face and body may reduce the number of migraines or tension headaches that a person gets.
When done on the neck, the goal is to improve neck pain or soreness that gets worse throughout the day. Doing a Gua Sha treatment at night may relieve some of that tightness. The Gua Sha massage benefits are going to help you relax and feel less tension at the end of the day, all over your body.
Beauty Benefits
When looking at the beauty benefits on the face, the Gua Sha treatment not only improves circulation, but can lightly exfoliate the skin. You'll find a more radiant complexion, with a diminished appearance of lines and wrinkles, when you routinely perform Gua Sha on your face.
Microstimulation may help to stimulate collagen production which can lead to less sagging in the skin. Skin will be more plumped up and have fewer issues with elasticity. Youthful and firm skin is the result of regular Gua Sha treatments at home over time.
In immediate results, you'll notice less facial and jaw tension right after you perform Gua Sha scraping on your face each time.
Gua Sha Tools
You only need a few things to perform Gua Sha at home. The main tool is the Gua Sha scraping tool, which you can buy from Beyond the Rack and some skin care products to use during and after the treatment. The before and after of a Gua Sha massage requires different skin care products to perform the treatment and soothe the skin after for best results.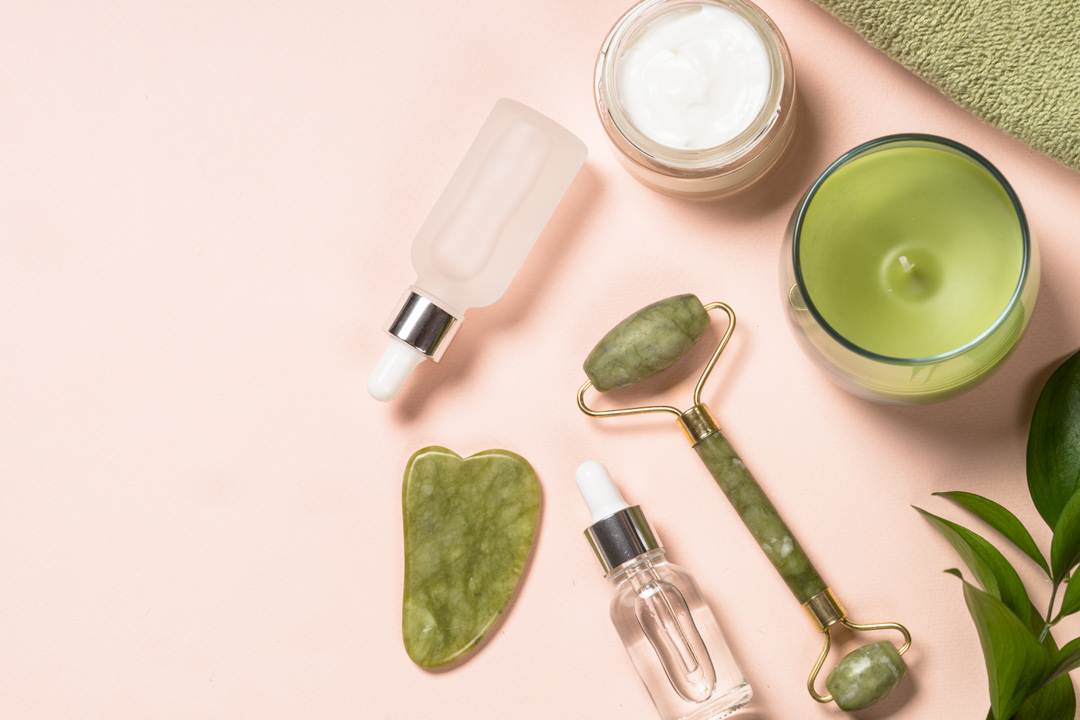 Serum, Oil, or Hydrating Mist
During a Gua Sha stone treatment, you need to first apply some kind of skin care product to help the tool glide smoothly over the face with light pressure and strokes. You can go a little stronger in pressure on other parts of the body.
In using a Gua Sha stone on the body, you'll want to apply a massage oil or moisturizer with a bit of slip. A great one to try is Skin Essence Organics E-Cream Soothing Skin Balm. It has soothing, calming, and anti-inflammatory benefits which go along well with the goal of Gua Sha.
On the face, you can use a lighter serum during the Gua Sha stone routine. Try this CBD Infused Face Serum, which will give your skin an extra glow, helps to reduce hyperpigmentation or dark spots, and heals old acne scars.
The Stones
If you are wondering where to buy a Gua Sha stone, look no further than Beyond the Rack. We offer four different styles of Gua Sha stones to choose from. Deciding which Gua Sha stone is best is a personal choice. The stones are green jade, purple amethyst, pink quartz, or black obsidian.
Shop our collection of Gua Sha stones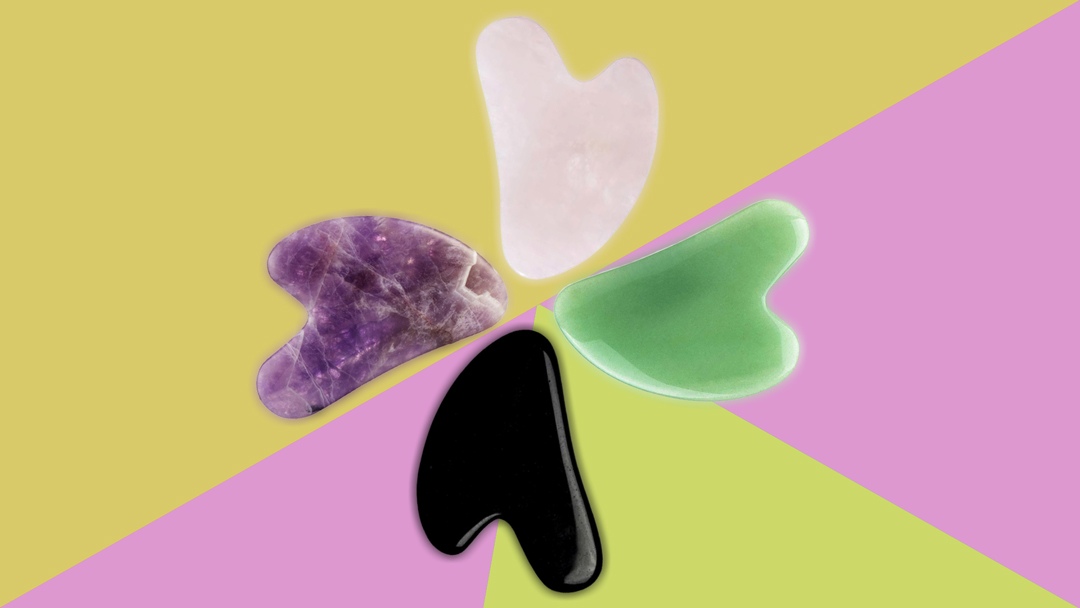 Jade Roller
A jade roller is another skin care device that produces similar results on the face that a Gua Sha stone does. It's all about improving circulation and massaging the skin to increase radiance, improving the look of the skin. You can purchase a Jade Roller and Gua Sha Facial Massage Set, which gives you the option of doing both treatments for optimal circulation and radiance benefits.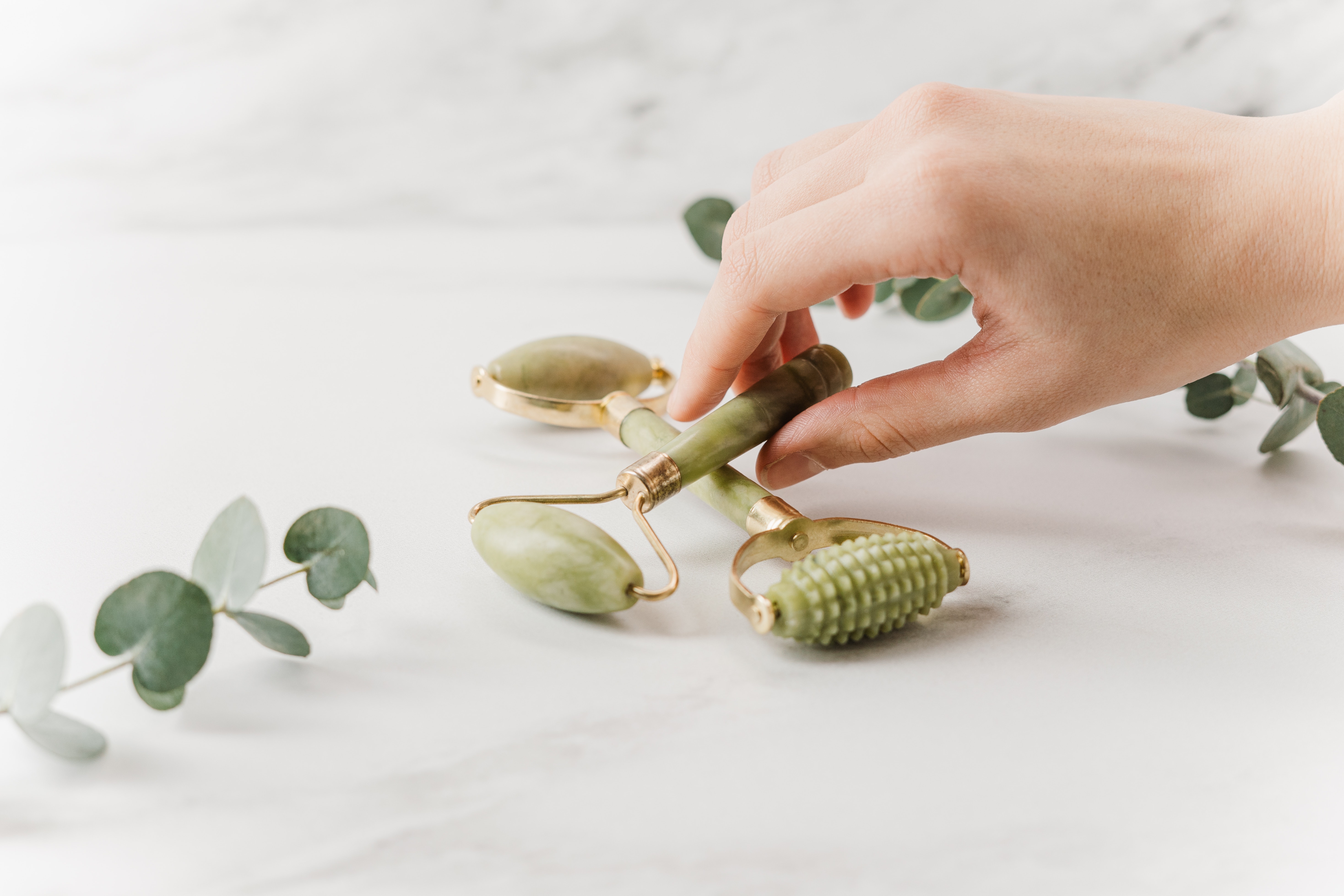 Gua Sha Techniques
How to use Gua Sha tools? Keep in mind that Gua Sha is always performed with stroking motions. That's going to help aid circulation, reduce inflammation, and increase radiance the most. A downward Gua Sha direction encourages the body to release toxins the right way.
You can start with the back of your neck, by making upward motions from the bottom to the top of your nape, while applying pressure as needed. Repeat the process to each side of your neck, gliding from your shoulder to the bottom of each ear. For the face, use your chin, mouth, and nose as starting areas and glide your tool towards the outside of your face. Each side of your jawline can be stroked from your chin to the bottom of your ears. Massage your forehead by starting at the bridge of your nose, right under your eyebrow line and stroke your stone or jade roller upwards, towards your hair line. Your cheeks can be done by putting the longer edge of your stone parallel to your nose, right under the inner corner of your eye, and glide it up while applying pressure towards your temple.
It is normal for your skin to turn slightly red after your Gua Sha massage.
Beyond the Rack has a large variety of Gua Sha stones and skin care products to choose from in order to make your optimal at-home facial and body care routine. You'll love how amazing your skin looks and feels when you submit to doing a Gua Sha practice right in your own home. Beyond the Rack Gua Sha beauty products are a modern way to treat your skin to an old-school practice that truly does wonders for your wellness regimen.
*Medical Disclaimer
All content found on the BTR.COM Website, including text, images, audio, or other formats were created for informational purposes only. The Content is not intended to be a substitute for professional medical advice, diagnosis, or treatment. Always seek the advice of your physician or other qualified health provider with any questions you may have regarding a medical condition. Never disregard professional medical advice or delay in seeking it because of something you have read on this Website.
If you think you may have a medical emergency, call your doctor, go to the emergency department, or call 911 immediately.