Your guide to clothes that'll make you look thinner
Posted by Beyond The Rack on 2021 Oct 20th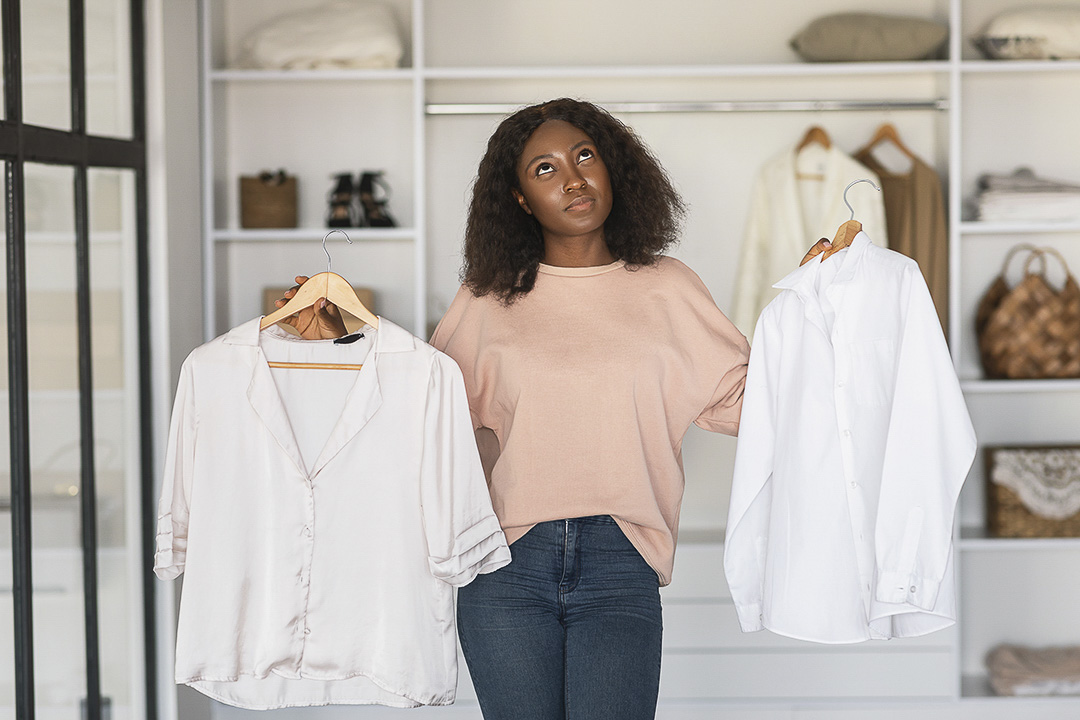 How to Dress to Look Thinner
Everyone wants to feel beautiful and confident. Fashion makes it easy to transform your look and accentuate your best features. There are even clothes that make you look thinner instantly. Regardless of size or shape, every woman wants to and can feel good about their appearance. Slimming outfits can help if shape or weight is a personal issue.
Body Positivity
At BTR, we know that everyone is gorgeous in their own way. Beauty comes in all shapes and sizes and no one body type is better than another. Fashion is a fun way for people to express themselves and showcase their unique style. This article is in no way equating thinner appearances to beauty or as a beauty standard. We simply want to offer tips to those looking for ways slim down for a night.
Using Shapewear
If you want clothes that make you look thinner, look no further than shapewear. This undergarment is designed to smooth your figure and temporarily alter your body shape. There is shapewear for lower stomach, thighs, and other problem areas. For example, the best shapewear for fupa is tummy-control shapewear.
Slimming Colors
Never underestimate the slimming effects of color. If you want clothes that make you look slimmer, first take a look at colors and patterns.
Colors to Avoid
It is useful to know what colors make you look skinny, and which have the opposite effect. Avoid lighter hues like khaki, white, and yellow which can add extra pounds and give the illusion of a larger frame. Avoid clothing with large patterns as they can make the body appear wider.
Colors to Focus On
When shopping for outfits to make you look skinny, navigate towards darker colors like blue, brown, and purple which help conceal flaws and create a slimming illusion. Of course, you can never go wrong with classic black. Thin, vertical patterns can also make you look thinner and taller.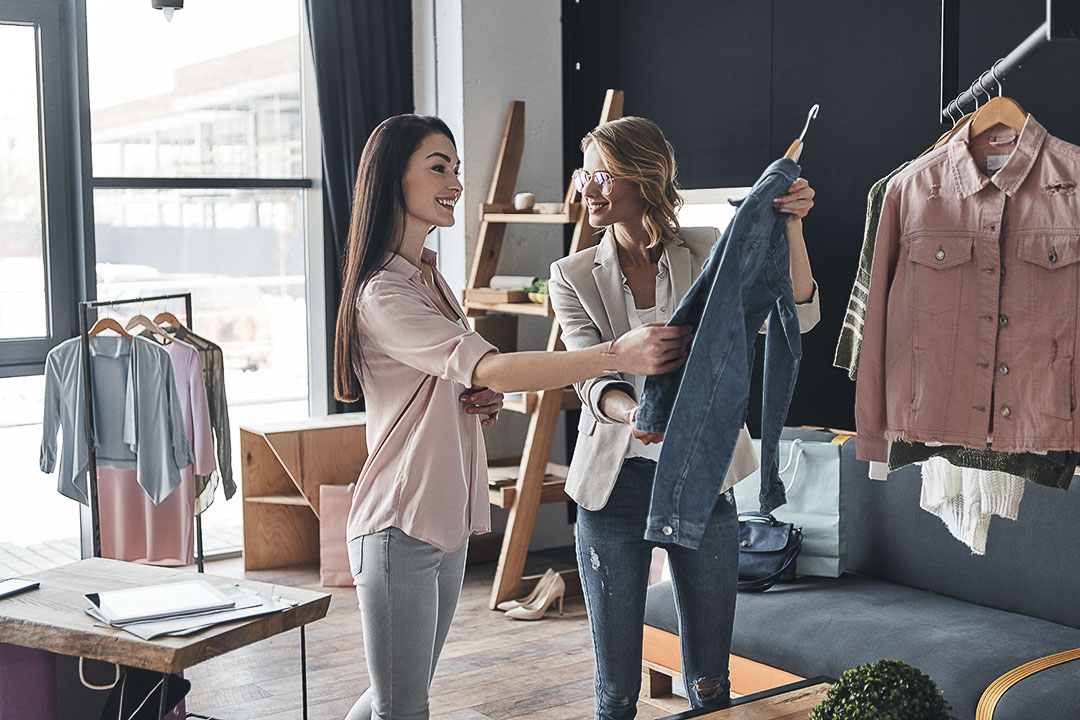 Slimming Fabrics
Along with color and pattern, fabrics play a key role in how clothing appears on the body. Remember, practical fashion should be both stylish and comfortable.
Fabrics to Avoid
Not all fabrics are flattering. Avoid overly clingy or shiny materials, as well as fabrics that lack adequate stretch, such as chiffon, satin, spandex, and rayon.
Fabrics to Focus On
Fabrics that make you look slimmer include materials that skim the curves and have ample substance. Consider flattering options like matte jersey, viscose, cotton, and wool blends.
See The Royal Blush Apparel T-Shirts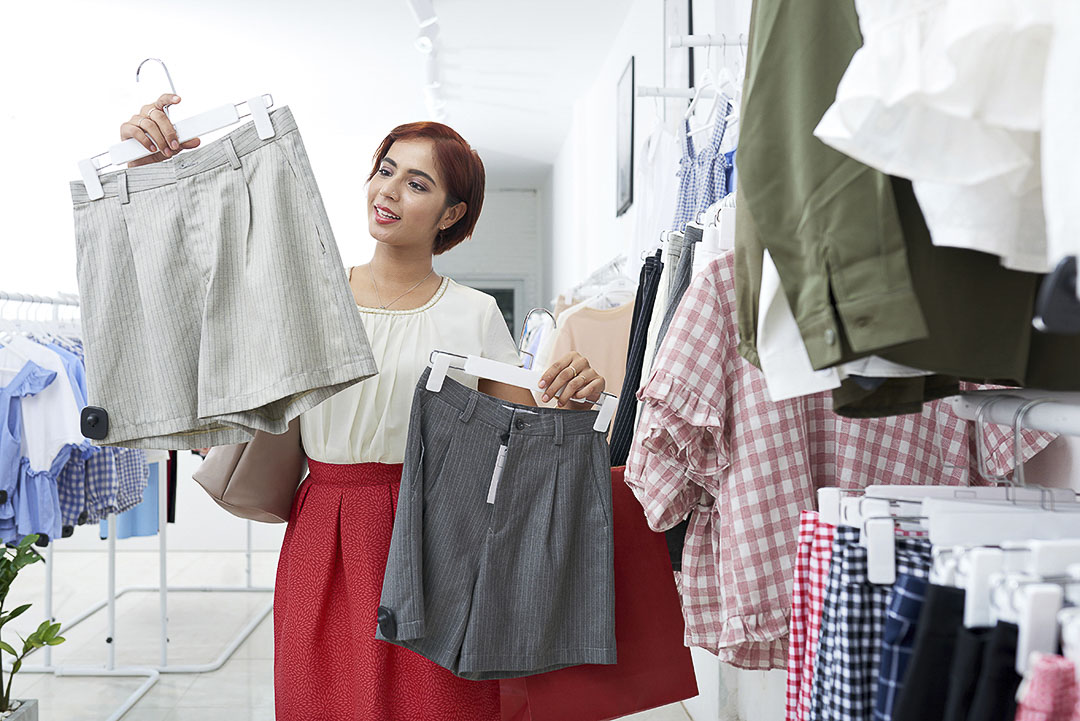 Slimming Dresses
The right dress can transform your body shape and elevate your wardrobe. Experiment with different styles of dress, such as V-necklines, cinched-in waistlines, open necklines, and form-fitting tops.
Types of Slimming Dresses
Dresses that make you look thinner and neither too tight or too loose. Opt for a structured dress that flatters all shapes. If you're in search of slimming clothes for apple shape bodies, you can't go wrong with a sheath dress that's brighter on top and darker on the bottom which helps enhance the bust and smooth the stomach and hips.
How to Accessorize Your Dress for Slimming
The number one accessory for slimming down a dress is a belt. Wrap a belt around the smallest part of your waist to create an instant hourglass figure. Jewelry like earrings, necklaces, and bracelets can help catch the eye and accentuate your best features.
Slimming Shirt Styles
If you're shopping for shirts that make you look slimmer, you can't go wrong with a stylish V-neck. V-necks create the illusion of height and can help slim down a larger frame. Avoid puffy or statement sleeves and stick to a simple fitted sleeve that will keep your look classic and streamlined.
Neck Lines That'll Help Slimming Appearance
While V-necklines are a go-to for creating a thinning effect, there are also clothes that make you look slimmer. Try a square neckline to elongate the neck and appear leaner. The scoop neckline works on all silhouettes and can be especially flattering on women with narrow shoulders.
Sleeves That'll Help Slimming Appearance
Wearing long sleeves to the cuff can help you appear thinner by elongating the arms. You can also create the same effect with fitted ¾ length sleeves which give the illusion of slender, toned arms.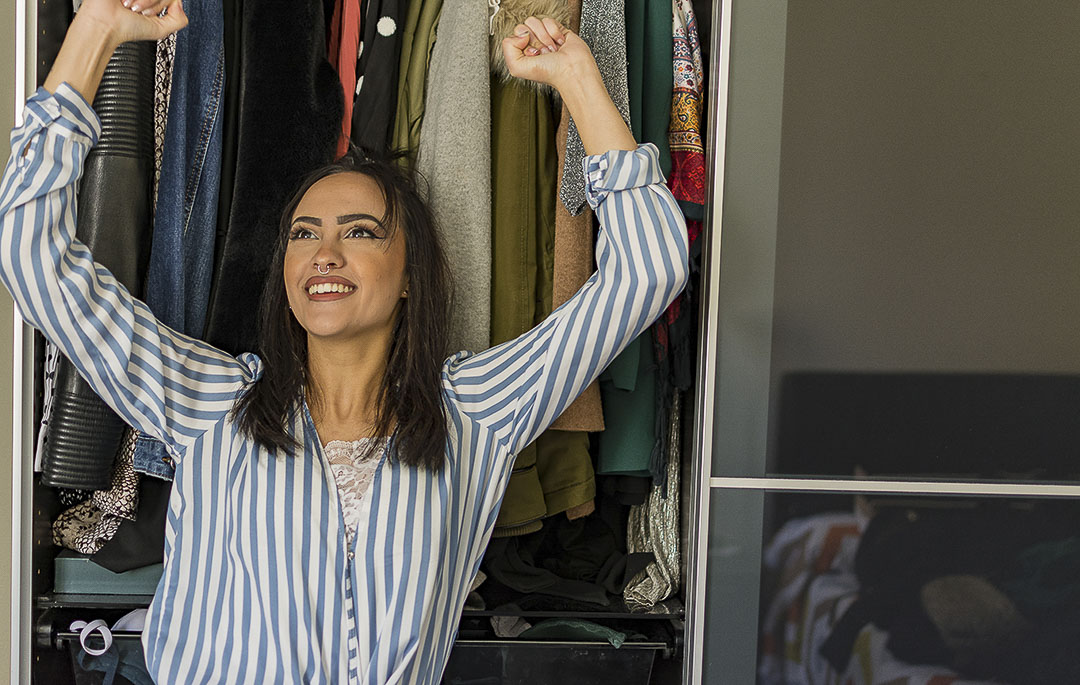 Slimming Jeans Cuts
Everyone has those leggings that make you look skinny, but did you also know that the right jean cut can slim your physique? Cuts of jeans that make you look skinny include high rise options that help smooth out the stomach area. You'll also want to select a dark wash denim.
Extra Slimming Tips
Make sure you're wearing the right size. Wearing clothes that are too big or small for your frame can actually make you appear bigger than you are.
Wear heels. A great pair of heels will make your legs appear longer and slimmer.
Tuck in your tops. Tucking in your top, such as doing a French tuck, will help define your waist and upper half.
Don't be afraid of crop tops and crop jackets! Despite popular belief, women of all sizes can wear crop tops and jackets when paired with the right bottoms, such as high-waist jeans.
Dressing to look thinner doesn't have to be hard. Shop Beyond the Rack (BTR) for a wide selection of slimming fashions.